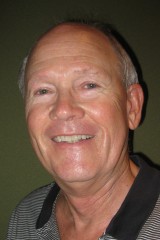 Jack Paul
Member of the Board
Vice President/Development
Jack Paul entered the U.S. Army as a 2nd Lieutenant after graduating from Georgia Tech in 1968.  He continued in the Army until his retirement as a Colonel in 1996.
Jack served three times on overseas assignments – in Vietnam, Germany and Korea, and twice in the Pentagon – once on the Joint Staff supporting the Chairman, Joint Chiefs of Staff and once on the Army staff supporting the Army four-star Chief of Staff.  In addition he had weapon systems development and acquisition assignments in Huntsville, AL and Warren, MI (twice).
In his final Army assignment he provided full program management for the development and procurement of three Army combat vehicle systems valued at $4.5B: the Hercules Improved Recovery Vehicle (70-ton combat wrecker to retrieve tanks from the battlefield), the Grizzly Breacher (70-ton complex obstacle breaching vehicle), and the Wolverine Heavy Assault Bridge (70-ton armored vehicle with a portable, reusable 10-meter bridge). His management responsibilities included the design, engineering and fabrication of prototypes for all three systems and the use of these prototypes in test and evaluation efforts so that Army leadership would know that the vehicles met requirements.
Upon his Army retirement in 1996, he worked in management positions for two small defense businesses before joining The Boeing Company in 2002.  At Boeing he was the executive leading the business development program in support of the Army's Future Combat Systems Program.  He led an industry team (Boeing, SAIC, GD, BAE, Lockheed, Northrop Grumman, Raytheon, others) charged with keeping the program funded adequately.  The most critical task was to work with Congressional members and staffers to explain the FCS program and gain their support.  Other key efforts to keep the FCS program funded included meeting with think tank representatives, briefing members of the press and explaining the program to any number of influential Washingtonians.  He permanently relocated to Key West upon retiring from Boeing in July 2009.
In addition to serving as Secretary of the Key West Players, Inc. since 2010, he is a member of the Capital Campaign Steering Committee for the Florida Keys SPCA and participates in the Monroe County Take Stock in Children program.
His advanced education includes a MBA degree from Alabama A&M University; completion of the Army War College and the acquisition curriculum at the Defense Systems Management College; and various military and Boeing leadership schools.